Pinhole Pro S, the widest obscura Pinhole camera lens, brings a more significant, sharper, and lighter view in pinhole photography. Released by Thingyfy, Pinhole Pro S lens is an innovative combination of ancient pinhole camera obscura and modern digital camera technology.

It's designed for those who has a experimental spirit and a unique perspective of the world. With 120° field of view at an aperture less than 0.15mm, you can simply capture a stunning and vivid image with a unique and non-reproducible look.

The biggest challenge in producing Pinhole Pro S is to remove dark corners on the pictures. With the advanced robotic-controlled technology, Thingyfy has not only create a super wide angle lens successfully but also make it affordable and accessible.
Features
Precision Build
Pinhole camera lens encapsulate 0.15mm precision pinhole apertures is made with micrometer accuracy.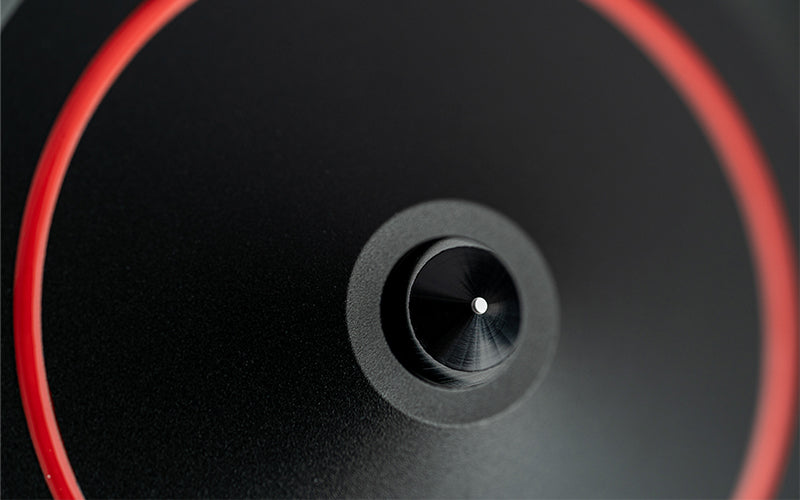 Wide Angle
Precisely engineered apertures to focal length ratio give you a wide field of view
.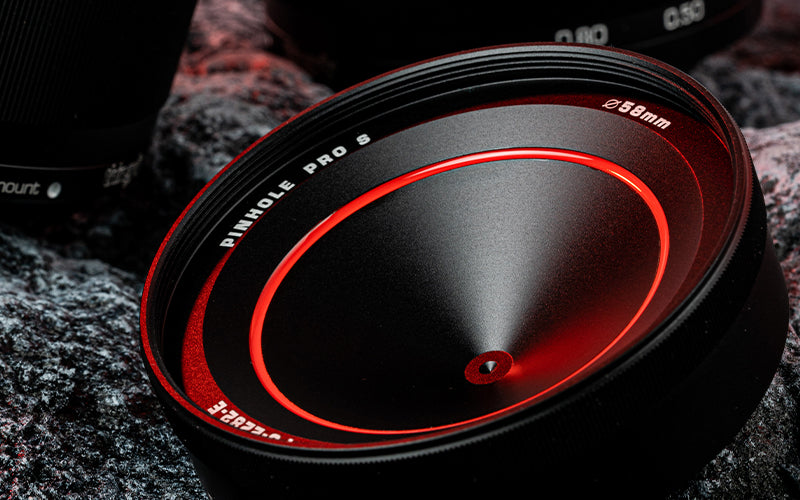 Full Aluminum Body
Thingyfy Pinhole lens is milled from a single piece of aviation aluminum, using advanced CNC and micro drilling
.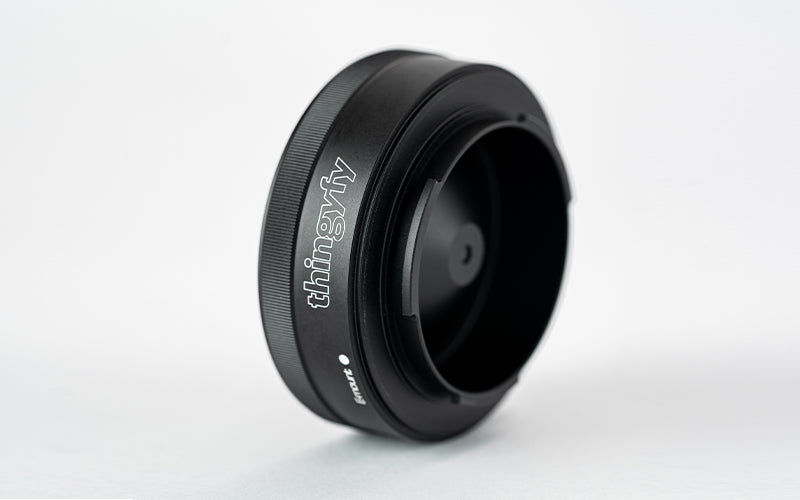 Pinhole Pro S Technical Specifications

| | | |
| --- | --- | --- |
| Camera   | DSLR/SLR      | Mirrorless |
| Lens Mount      | EF, F, A, PK    | M4/3, X, E |
| Focal Length    | 37mm | 11mm |
| FOV           | 60°      | 120° |
| Weight    | 111g       | 86g |
| Diameter   | 58mm  | 58mm  |
| Aperture Type   | Single-Aperture  | Single-Aperture  |
| Aperture Size | 0.26mm   | 0.14mm |
| Body   | Aluminum | Aluminum |
What's included
:
Pinhole Pro S Lens

Sides Pinch Snap-On Front Lens Cap

Lens Mount Protection Cover Cap 

Shatter-resistant Packaging